Casydy
Șoricel MODERATOR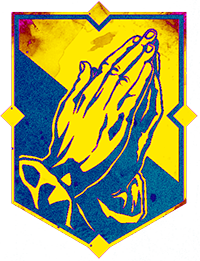 Data înscrierii

: 2019-07-29


Aprecieri ❤️

: 2


Mesaje

: 474

Subject: Go Go Squid! 29.07.19 8:14

---

At 19, Tong Nian (Yang Zi) has the whole world at her feet. A brilliant IT programming student, with stellar grades and an equally impressive social media following built around her covers of Japanese songs, Tong Nian never has a problem meeting new people or making friends. But that all changes the day Han Shang Yan (Li Xian) walks into her life. 

A genius in his own right, Han Shang Yan is one of the world's top professional gamers. A legend in the world of esports, Shang Yan is used to living in the spotlight but never once has he let it his position get in the way of his profession. Always working towards that next win, he has never let himself be distracted by the people around him, especially when it comes to women.

Smitten by Hang Shang Yan the moment she first lays eyes on him, Tong Nian tries to find a way to approach her new crush, but can never seem to find the words. Every attempt she makes ends up failing miserably. Cold and uninterested, Shang Yan barely even recognizes Tong Nian's existence, or so it seems. 

Could Tong Nian's persistence catch the eye of a man who sees no one? To Tong Nian it may seem impossible but everyone knows, anything's possible when it comes to love.

Based on the novel "Stewed Squid with Honey" by Mo Bao Fei Bao, "Go Go Squid!" is a Viki Original 2019 romantic comedy-drama directed by Xiang Xu Jing.